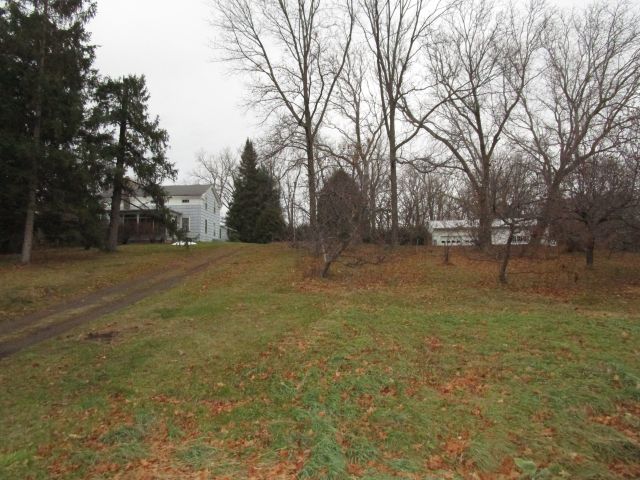 Purchase Offer PARCEL #1 Est. of Alfred L. Keldorf Real Estate and Contents
Purchase Offer PARCEL #2 Est. of Alfred L. Keldorf Real Estate and Contents
Purchase Offer PARCEL #3 Est. of Alfred L. Keldorf Real Estate and Contents
---



Open Houses:





Saturday 01/11/2020


10:00-11:00 A.M.



Saturday 01/18/2020


10:00-11:00 A.M.


---



Contact


Penne Vincent or Shelly Falcone


585-303-2325 or 585-683-0995




Saturday - 01/25/2020 at 10:00 A.M.
260 Lyell Street, Spencerport, NY
(view map)
---

Auction to be held at 260 Lyell St. Just East off Washington St., By Canal Bridge.

REAL ESTATE: Selling at 11:00 A.M. will be 3 Parcels.

PARCEL #1: (260 Lyell St.) Circa 1845 4 bedroom farm homestead sits hilltop over looking Erie Canal. "One of a kind location" 2.6 acres w/ 451' road frontage next to Snick Hawkins Park.

PARCEL #2: (0 Lyell St.) 18.6 acre farmed vacant lot sits above road grade along canal with 1008' frontage.

PARCEL #3: (200 Lyell St.) 14.4 acre farmed parcel on Erie Canal w/ 670' road frontage. Spencerport Schools. Properties sell to the highest bidder.

OPEN HOUSES: Saturday, Jan. 11th 10-11 A.M. and Saturday, Jan. 18th from 10-11 A.M. Call Penne Vincent 585-303-2325 or Shelly Falcone 585-683-0995 for more info.

VEHICLES:2004 Subaru Outback 4 Dr. Wagon, AWD, 41,954 miles, Excellent Condition; 1989 Chevrolet C1500 Pickup Truck, Standard Transmission, 32,903 miles, Excellent Condition

FARM MACHINERY:Case 300 Gas Tractor w/ Super Six Loader, 3,973 hours; Case 530 Diesel Tractor; 1947 Case SO Orchard Streamline Tractor; McKee 6ft. PTO Snowblower (3pt. hitch); 10ft. Mobile Disc; 10ft. Drag; 5ft. Rotary Mower; 6ft. Back Blade (3pt. hitch); Subsoiler (3pt. hitch); Myers Orchard Sprayer

EQUIPMENT AND TOOLS:J.D. LA145 Lawn Tractor w/ 48" Mower Deck (445 hrs.); 5 1/2ft x 12ft. Utility Trailer; Olathe Model 12 PTO Chipper (3pt. hitch); Craftsman 8 HP Wood Splitter (24 Ton); Little Wonder 5 HP High Output Blower; Stihl Chainsaw; Husqvarna 55 Air Injection Chainsaw; McCulloch Chainsaw; Stihl (F5-40c) Weed Wacker; Delta 12" Portable Planer (Model 22-540); Black & Decker 10" Deluxe Table Saw; Sioux Drill Press; Old Lathe; Craftsman 6" Bench Grinder; General Bench Grinder; Shop Press; Pro 4000 Air Compressor (5 H.P.-20gal); Hoover Air Compressor; Air Tank; Battery Charger; Craftsman Circular Saw; DeWalt Hand Drill; Pittsburgh Socket Set; Large Work Bench w/ Vise; Craftsman Tool Box; Hand Tools; Marquette A.C. Arc Welder; Acetylene Torch Set; Large Anvil;Chain fall;Diesel Fuel Tank;Gas Fuel Tank;Scrap Metal;Hardware;Yard Tools;Orchard Ladders;Extension Ladders;Fruit Baskets;Crates;Picking Bags;Lumber;Firewood;Bee Hives;Platform Scales;Wooden Planes;Old Wooden Tool Box;Antique Farm Items;Balance of Contents of Several Outbuildings

ANTIQUES AND COLLECTIBLES:39 Star U.S. Flag(Circa 1889);Coins;Marbles;Jewelry;Postcards;Stamps; Collection of"Sky Birds"Collector Cards;Vintage Road Maps;Wooden Painted Model Sail Boat;Cameras;Collection of Pestles in Case; Collection of Farm Found Items in Case(arrow heads etc.);Antique Cider Press;Antique"Hocking Valley"Fruit Grinder;Sleds;Antique Snow Shoes;Burlap Bags;Milk Bottles;Canning Jars;2 Antique Wooden Canning Cupboards;Antique Workbench HOUSEHOLD:Oak Sideboard;Depression Era Dining Room Set;Bedroom Furniture;Bookcase;Office Desk w/Chair ;File Cabs;Leather Sofa and Loveseat;Lazy Boy Recliner;Adirondack Style Rocker;2 Wicker Chairs ;White Sewing Machine in Cabinet;Samsung 36"Color T.V.;Sony DVD Player;Console Record Player;Records;Chapman Upright Piano"Rochester N.Y.";Piano Stool;Books;Kitchenware;Box Lots; Balance of Contents of House

TERMS:Everything is sold AS IS,10% Buyer's Premium if paid with Cash or Check, 13% Buyers Premium if paid with Credit Card.

SALE ORDER: 10a.m. Household and Collectibles,11a.m. Real Estate, 11:15 a.m. Vehicles and Farm Machinery.